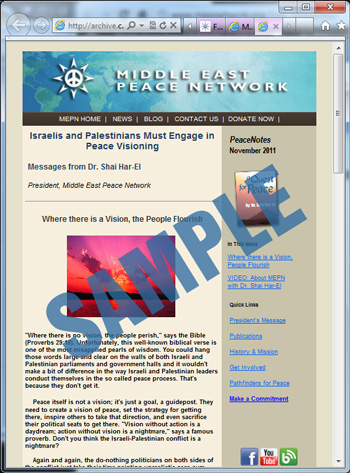 The Middle East Peace Network publishes a monthly e-newsletter with timely reports and background analysis of topics in conflict resolution and peacebuilding in the Middle East.
Use the subscription box at right to sign up for our newsletter.
You can join our email list of committed, engaged and influential subscribers around the world.
Be informed — stay abreast of our efforts to use private diplomacy to complement the efforts of governments in the region .